Federal Election and your Bushland
Advocate for Your Bushland this Federal Election 2022
The Urban Bushland Council encourages our members and supporters to meet their federal election candidates to discuss local environmental issues and their level of commitment.
We're inviting you to ask them four questions then share the responses with us and your Friends Group so we can all be even better informed as we vote.
Key questions to ask your federal election candidates are:
Do you know who your local bushland friends' groups are and what they do? Will you visit local urban bushland? (Offer a tour if you're keen!)
Will you advocate for and support stronger national laws to stop extinctions and protect the environment?
How will you support a federally enforced ban on destroying habitat of threatened species, like the Black-cockatoos?
What will you do to address climate change?
You can find our tips on each question here
Answers from candidates received by our members
CURTIN
Independent Candidate Kate Chaney
TANGNEY
Sitting Liberal Candidate Hon. Ben Morton MP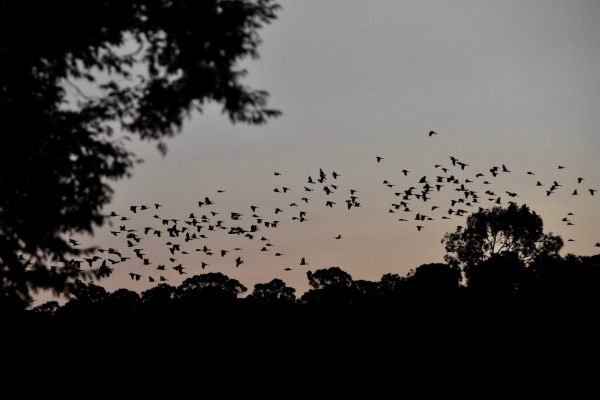 What we want to achieve:
* An independent Environmental Protection Authority (EPA), reforms to the Environment Protection and Biodiversity Conservation EPBC Act, not streamlining approvals, real protection of habitat and biodiversity, enforcement, compliance and stronger Indigenous engagement.
* Clearing habitat of threatened species to stop while we regenerate and replant green canopy for animals and climate action. Underwood Bushland, Tuart and Banksia woodlands should not be cleared.
* Committed action to reduce emissions to net zero. Science says 2030, major parties say 2050. Ask how they intend to achieve it.
* Support for local bushland groups.
A quick guide to this Federal Election 2022
On May 21 Australians will elect 38 people to the Senate (that's half of the Senate, known as the "upper house") and 151 people to the House of Representatives ("lower house").
As you are aware, the party or coalition of parties with the support of the majority of Members in the House of Representatives claims control of Government. Their leader becomes the Prime Minister. Members from the House of Representatives and Senate are then appointed as Ministers to oversee Government business.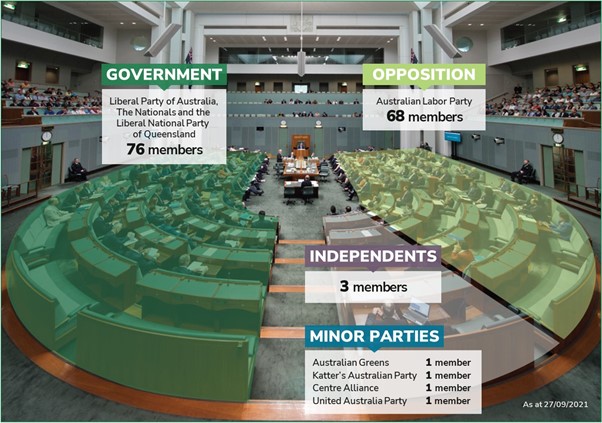 The House of Representatives looked like this for the past 3 years.
Find out more about Federal Parliament by clicking here.  You can also find details of current members in our mini  guide here].
Most analysts think there is high probability that Western Australians will elect more ALP Members this time around. There are a couple of electorates predicted to change from Liberal to Labor based on how people voted in the last state election (Pearce and Swan). Some think Hasluck will also change. They are also talking about more Independents winning seats which may result in the major parties negotiating to share power in some form.
The Senate
Western Australia will elect 6 Senators. All voters state-wide elect Senators. There are 12 people in the Senate who represent the entire state of Western Australia. They serve a six-year term of office. Six Senators are mid-term (their term ends in 2025).  From: Members of the Australian Senate, 2019–2022 – Wikipedia
The six people who have reached the end of their term are: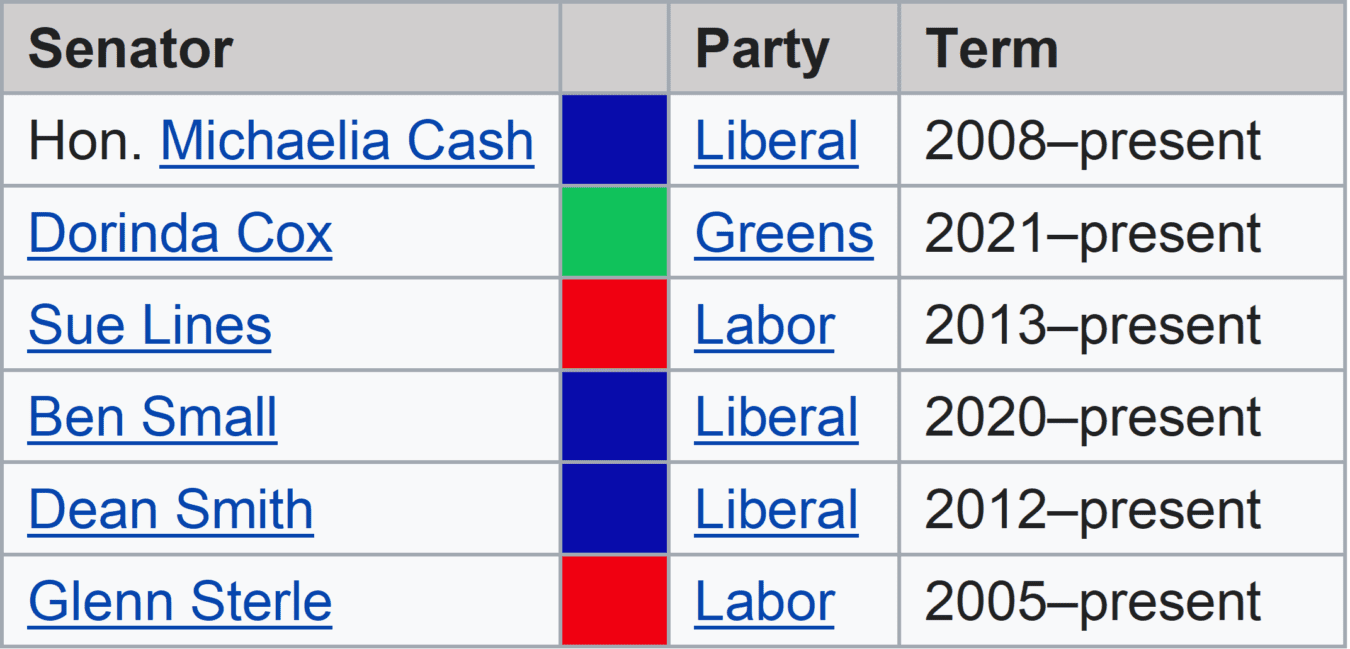 Note: Greens Senator Dorinda Cox is filling a vacancy left when Rachel Siewert retired last year. She seeks election. Liberal Senator Ben Small filled a vacancy left when Mathias Cormann retired two years ago