Federation of WA Bushwalkers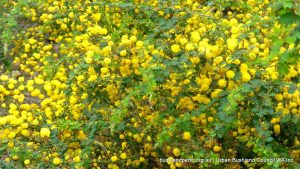 The idea of bringing together a number of proud and independently minded bushwalking clubs in WA under one centrally state-based organisation was an idea proposed and driven by Jerome DaCosta and Melvyn Lintern (Perth Bushwalkers Club) in the 1990's.
Support for the idea was expressed by members of a number of bushwalking clubs, including Alf Moredount (Western Walking Club) whose assistance was invaluable in the drafting of the Constitution and Steve Napier (Bushwalkers of WA) who provided much valued enthusiasm and practical input.
The Federation of Western Australian Bushwalkers was officially launched in October 1992 and was a body principally designed to deal with the bigger issues of bushwalking, such as negotiating with Government agencies, educating the general public, encouraging the development of existing clubs, and, with the potential to commence new groups, deal with complex administration matters, insurance arrangements, training of leaders, etc.
FWAB represents the interests of Western Australian bushwalkers through memberships of and positions on the following boards and organisations:
Bushwalking Australia Inc (National Peak Body).
Perth Hills Trails Reference Group.
FWAB, through our peak body Bushwalking Australia Inc, provides members with competitive Insurance Cover.
FWAB has been engaged in continuous dialogue with Western Australian State Government agencies to allow bushwalking in Water Catchments. The hard work bore fruition in March 2008 when the Department of Water reinstated most of an historic agreement allowing bushwalking to continue anywhere in water catchment areas outside reservoir protection zones, and on designated trails and camp sites in reservoir protection zones, subject to the review of the Department of Water Policy 13.
This Policy is being renegotiated by a cross departmental committee from the State Government departments which have statutory authority in water catchments.
In April 2010 FWAB was invited to present a submission and formally address the WA Legislative Council Standing Committee on Public Administration enquiry into recreation in drinking water catchments prior to the review of Department of Water Policy 13.
The Report was handed down at the end of September 2010. Importantly for bushwalkers the Report recommended that in the review of Policy 13 the Department of Water was to collaborate with other State Government Departments that had statutory authority of land that is used as drinking water catchment.
FWAB has coordinated training weekends in leadership & navigation for member clubs (Bush Skills Weekends) and has been instrumental in acquiring funding for Bibbulmun Track hut construction.
For more information, please visit our website:
Contact Details
Postal Address: PO Box 114.  SOUTH PERTH WA 6903
Telephone: (08) 9384 5505
Federation of WA Bushwalkers Location