Glengarry Primary School Environmental Care
Glengarry Primary School Environmental Care – H.O.P.E. Group 'Help Our Precious Environment'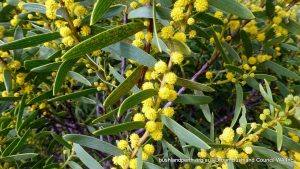 Scope:  Bushland care – adjacent to Glengarry Primary School
Aim:  To educate and encourage people to protect the bush.  The native animals (lizards, and small mammals) have had their protection depleted. Our diverse birds have lost their trees. The delicate nature of bushland is reliant on fungi, bacteria and the many small organisms' interdependence. We can remove some invasive plants and return those, which are native to our area.
Projects:
• 3 x Jarrah & 5x tuart saplings
• Native plants for the edges of the bush.
• Nesting boxes for parrots.
Contact Details
Pamela Algar:     pamelaalgar@hotmail.com
Glengarry Primary School Environmental Care Location