Smart Phone photography
Sunday 30 April from 09:00 to 11:00
Free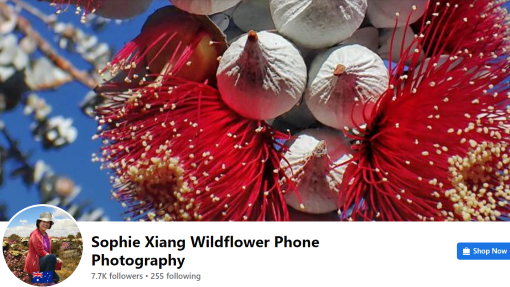 Smart Phone Photography with Sophie Xiang
Join us on April 30 when Sophie Xiang will lead a walk around Cottonwood and show participants how to take breathtaking photos of bushland and bushland inhabitants. Have a look at her Facebook page here
If you want to join us register here (scroll to the bottom of the page) and meet at the notice board on Broadcast Drive at 9am. This event is free but has limited places.
Please wear a hat and protective shoes and clothing. Bring water and note there are no toilet facilities at this site.
Free ticket: Smart Phone Photography with Sophie Xiang
Sophie will lead a walk around Cottonwood and showing participants how to take breathtaking photos of bushland and bushland inhabitants.
Share this