Guide to Bushcare Volunteering for Friends Groups
Worried about succession?
Not sure where and how to find new recruits?
We have created a Volunteer Recruitment and Retention Guide which includes this essential Recruitment and Retention cycle: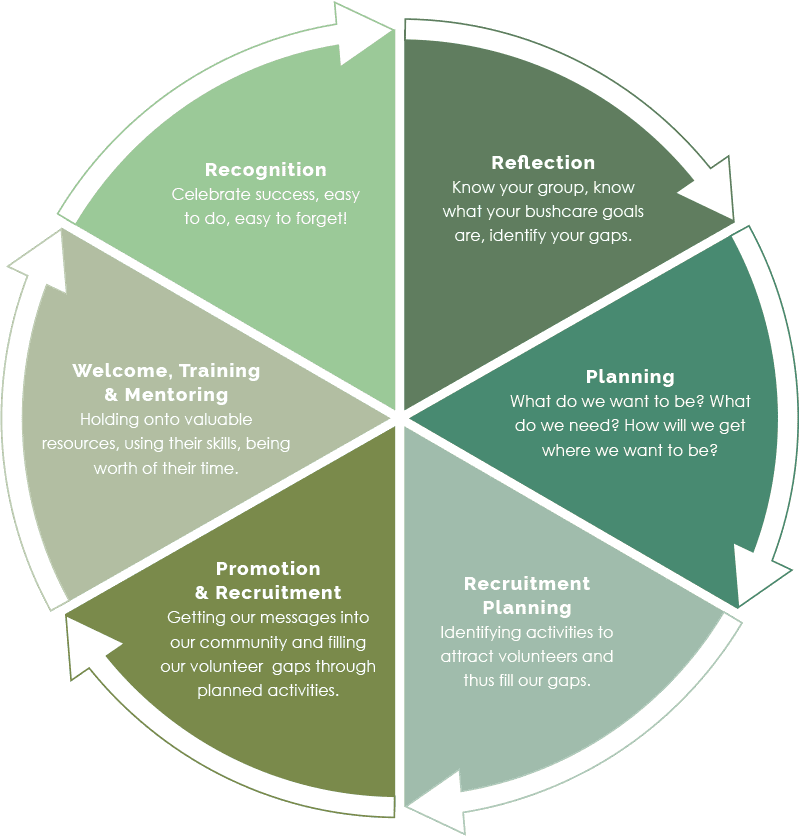 Reflection – Why reflect?
Reflection helps you look for opportunities and new ways of doing things. It informs how you can make important changes. Use the key questions within the Recruitment and Retention Guide or use the Building a long-lasting friends group reflection sheet.
When people know about your Group and volunteering opportunities, they can contribute in numerous ways. Understanding your target audience and using a variety of appropriate platforms means you can have more effective and streamlined promotion.
Community engagement events raise the profile of your group, your aims and your volunteer opportunities. Popular examples are Bushfood tasting with Dale Tilbrook or Smart phone photography with Sophie Xiang.
Welcoming new volunteers – Inclusivity matters!
It is vitally important to make new volunteers feel part of the team, ensuring they understand the Group goals and that you cater for their personal safety and well-being.
"If you think you are being welcoming then be 5 times more welcoming and don't forget to respond to expressions of interest as soon as you can". Cassie Howell
Volunteers have different abilities and varying levels of availability; Groups can adapt their range of activities to cater for these factors.
Recognition – It's easy to forget!
It's so easy to overlook your volunteers ongoing contributions and not make the time to celebrate success. Recognition aids retention and positive group culture. Provide morning tea, send cards and say thank you whenever you can.
Links for ideas to thank your volunteers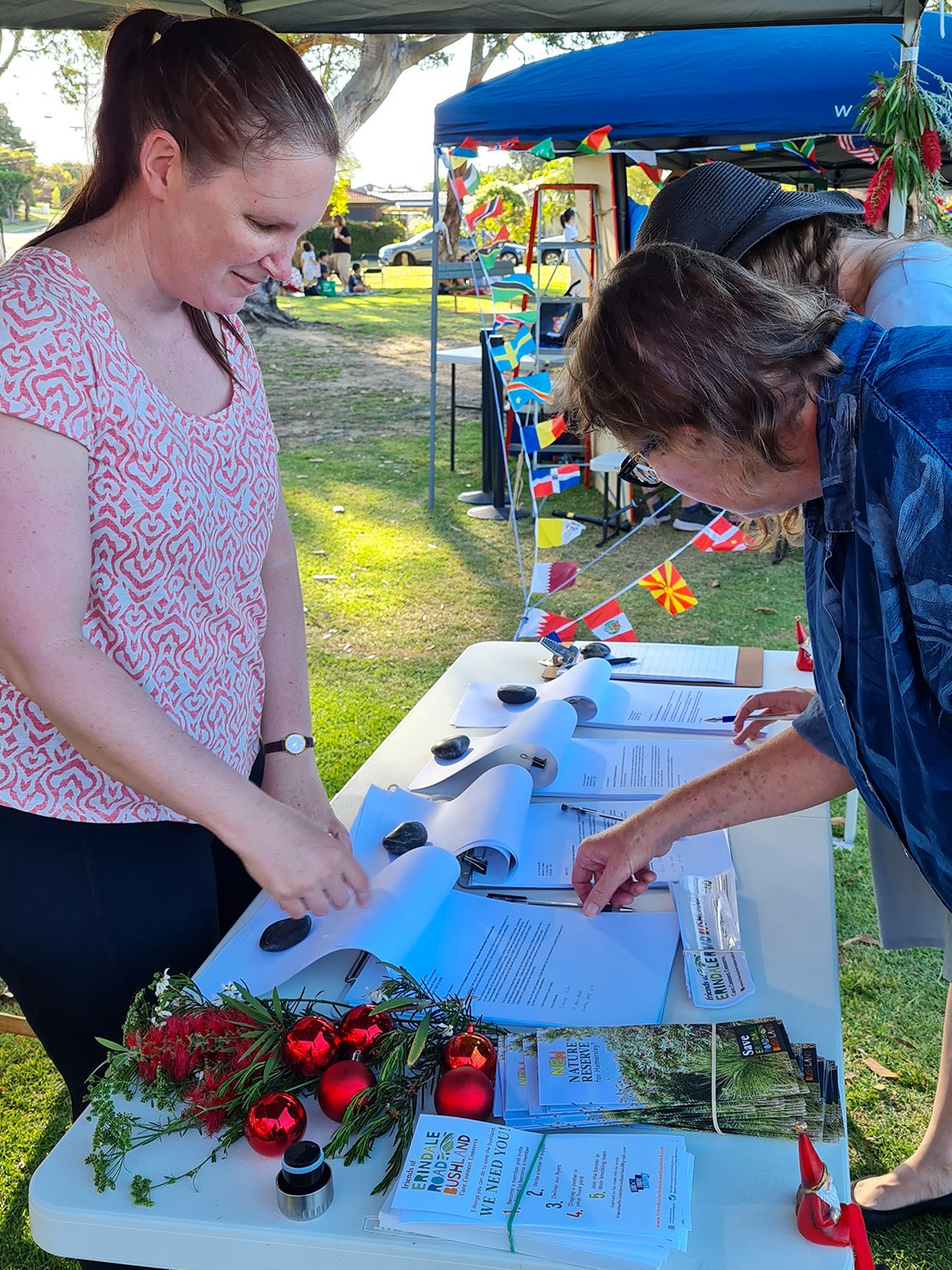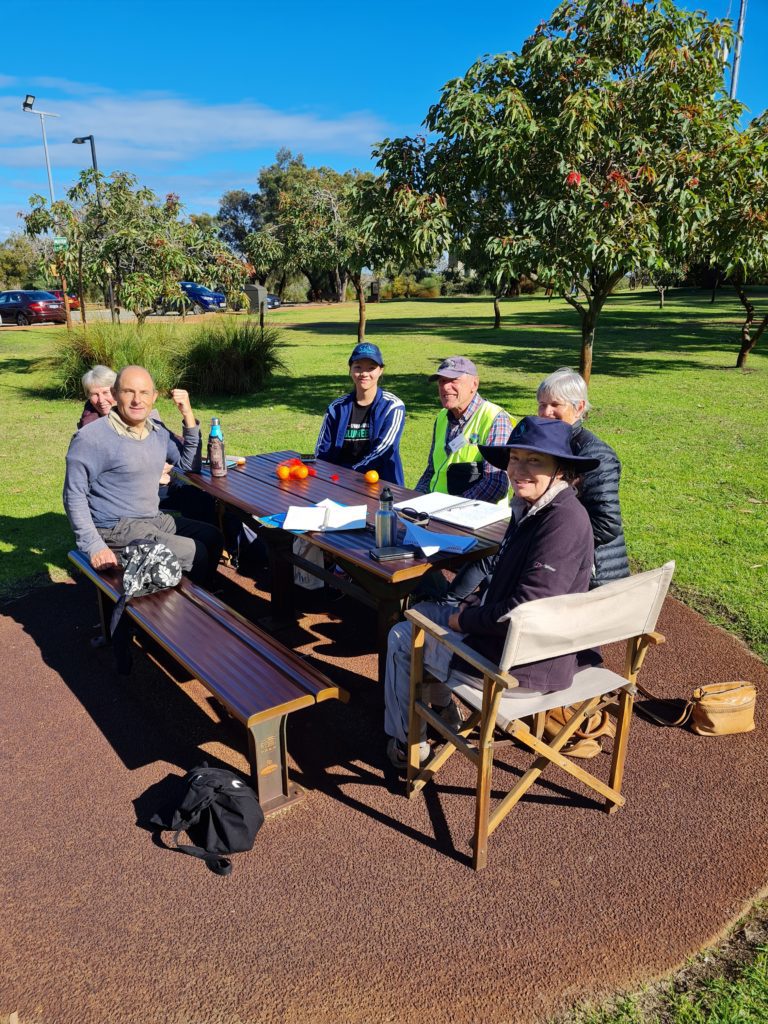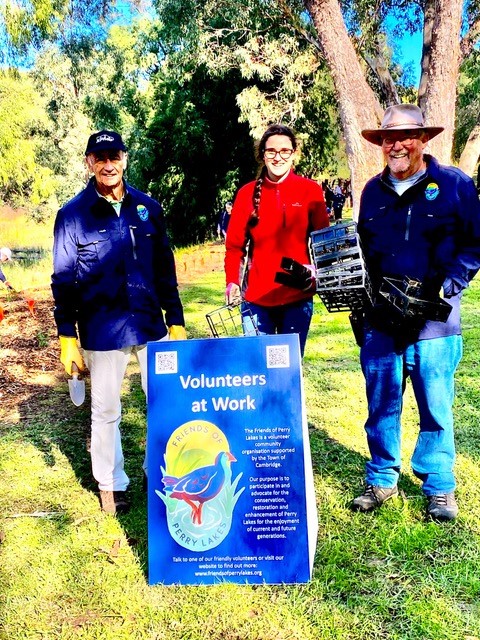 Building Community Capacity to Care for Urban Bushland Project
This report outlines the methodology and key findings from our 2022-23 Project, funded by the Western Australian Government's State NRM Program. Find out about current volunteering trends, our approach to setting up a new group and aiding established Groups to increase their volunteer and member base.
Throughout this project several presentations and workshops highlighted our findings and recommendations for building group capacity.
Links to key resources:
This project was supported by funding from the Western Australian Government's State NRM Program