Cockburn Community Wildlife Corridor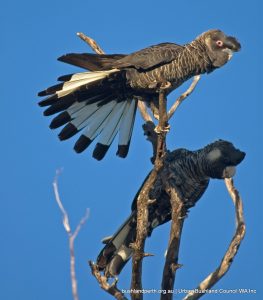 Between the Fremantle coast and Bibra Lake are areas of natural bushland and parks that form a beautiful corridor. It is home to the majestic Black Cockatoo, shy Bandicoots and stunning wildflowers. The corridor is nestled within the urban environment alongside homes and existing roads.
Our vision is to preserve and enhance this wildlife corridor for current and future communities. To conserve the bushland, to revegetate areas that have been neglected, and to encourage the wider community to appreciate how wonderful this place is.
We hope you are inspired to visit and to take action to protect this wild corridor.
For More Information and Contact Details:
Cockburn Community Wildlife Corridor Location