Friends of Coolbinia Bushland
Coolbinia Bushland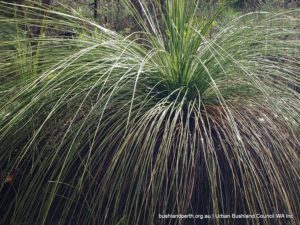 Coolbinia Bushland is a biodiverse remnant Jarrah and Banksia woodland on a limestone ridge among the inner northern suburbs of Perth, only 6kms from the CBD.  It is home to around 90 different species of native plants, and many different birds and animals.
To keep the bushland safe and preserve this precious piece of nature for the future, there needs to be a strong Friends group involving all sorts of different people from our community.  You can be part of it!
Stay in Touch
Interested in knowing more about this tiny but glorious bushland nestled in the inner northern suburb of Coolbinia, Western Australia?
Weeding Sessions
Approx 1 hour sessions – destroy weeds, rescue native plants, chat with nice people, get in and out in about an hour!
Make sure you wear closed shoes, hat and sunscreen and bring water.  No toilet facilities.  We have some gloves, bags, and bread knives but you can always bring your own too.
Djiiba Weeding Days
9-10AM Saturday 22nd July
9-10AM Saturday 29th July Weeding Workshop 1
9-10AM Saturday 5th August
9-10AM Saturday 12th August
9-10AM Saturday 19th August Weeding Workshop 2
9-10AM Saturday 26th August
Good reasons to get to know Coolbinia Bushland
Spending time in a bushland in the city can be joyful, calming and restorative just like a bush holiday, but without the travel time.  You can visit whenever you like, as part of your normal routine.
Local bushland needs local people to care about it so we can keep it safe as habitat, for our enjoyment right now, and for future generations.  If we don't take action to care for it, it will be lost.
As well as providing clean air and cooling for our city, urban wilderness plays an important part in our health, enriching our bodies, brains and hearts through our senses.  Come and feel it for yourself!
Understanding more about local places like Coolbinia Bushland connects us to our home, grounds us in a deeper understanding of the place we live, and helps us to feel we belong here.
In these uncertain times, it makes sense to focus our energy close to home, where we can have a real impact and enjoy the tangible benefits of knowing and looking after local places.
Resources
Expert professional weeder Tracy has prepared a useful instruction sheet for the Veldt Grass Attack, which you can read here.
We have added a Weed ID for Coolbinia Bushland. Click here
Find a Native plants ID for Coolbinia Bushland.  Download.
Very soon there'll be a helpful Occupational Health and Safety tip sheet prepared by group member Leonie, read here.
Common weeds of Coolbinia Bushland Download.
We'll add to these to build a resource library for our work.  If you can help with this, please get in touch.
Friends of Coolbinia Bushland Location
Friends of Coolbinia Bushland Gallery