Friends of Moore River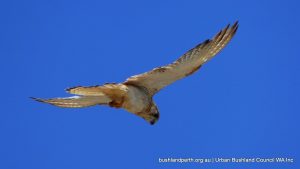 The Friends of Moore River Estuary Inc (FOMRE) is a group of people whose common link is opposition to a large scale development that threatens the quality of the Moore River and surrounding human and natural landscapes. FOMRE is not opposed to responsible and appropriate development.
In January 1994 the Moore River Company applied to rezone 557 hectares of land on the south side of the estuary for "urban development".
The Guilderton Community Association made strenuous efforts to prevent this development, on many fronts.
FOMRE was originally formed out of a decision by the Guilderton Community Association to do its utmost to protect the uniqueness of this area, and to promote responsible development. It was subsequently registered as a separate incorporated body specifically to focus on the protection of the Moore River Estuary natural landscapes and environment.
The Moore River empties into the Indian Ocean at Guilderton, a very small coastal town an hour's drive north from Perth. The townsite is built on the north bank of this pristine river system. Although the permanent population is small (approx 150), the Moore River area is enjoyed by tens of thousands of holiday makers every year. The south bank of the Moore River is a key visual, ecological and environmental asset that attracts people to Guilderton.
The Plunkett-owned Moore River Company planned to turn this area into more urban sprawl with a development consisting of around 7000 houses on the tongue of land between the river and sea on the south side of the Moore River.
The battle to Save Moore River is nearly 20 years old. The developer's original proposal was overwhemingly rejected by the State Administrative Tribunal (WASAT). In 2102, with the support of the current Minister for Planning, the developer has submitted a new, scaled down proposal. FOMRE believes this new proposal is also fundamentally flawed.
The objects of the Friends of Moore River Estuary Incorporated are:
To foster and promote an appreciation of the natural landscapes of Moore River estuary;
To write, publish, or make submissions or join with any person in producing or publishing any material in support of appreciating or protecting the natural landscapes of Moore River estuary;
To become affiliated with the or subscribe to any other association or bodies whose objects are similar to the objects of the association and, if thought it, to withdraw; and
To do and perform all acts matters and things necessary to be done and performed so as to encourage the protection of the Moore River Estuary natural landscapes and environment.
Further Information:
For more information about Friends of Moore River and the Guilderton Community Association please visit our website.
Please contact us at  info@savemooreriver.org
Friends of Moore River Location