WA Naturalists' Club (Inc)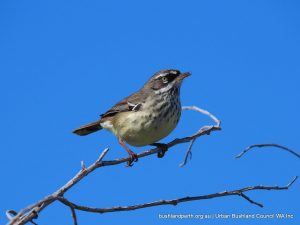 The Western Australian Naturalists' Club, noted as one of the oldest conservation groups in Australia, is a lively organisation designed to cater for all the environmentally conscious members of the community. Founded in Perth in 1924, the club is a respected and vibrant society that provides for a wide span of interests for the amateur and the professional.
A brief history is available on our website.
All branches of natural history and conservation are covered in a full program of meetings, excursions, workshops and the occasional social event. These include bird watching, botany, spotlighting, fossicking for fossils and fungi, observing habitats from forests to reefs as well as learning more about environmental issues in Western Australia such as soil salinity, introduced flora and fauna and land degradation.
Members receive a monthly newsletter and a refereed scientific journal, The Western Australian Naturalist   twice a year. Both publications allow members to be aware of all activities within the club and the broader happenings of the scientific world.
The Club's Office and Library is located in central Perth at 1st Floor 82 Beaufort Street, Perth 6000. Telephone(08) 9228 2495.
In addition to the Main Club, there are three branches, one in each of the eastern , northern  and southern  suburbs. Also, there are three special interest groups namely bushwalking, fungi and nature photography. Some activites are held for those under the age of eighteen. See the Youngnats page for details. Members are entitled to participate in any or all branches or groups.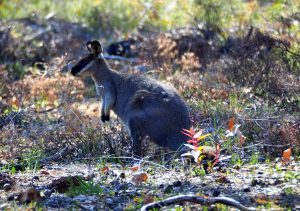 The Club's Conservation Committee responds to issues and makes submissions on development proposals. Club members are invited to raise issues of concern. Volunteers are needed to contribute to the committee on a regular or case by case basis.
Co-Patrons of the Club are Barbara York Main OAM, UWA Adjunct Professor, School of Animal Biology and Professor Lyn Beazley AO, Honorary Institute of Advanced Studies Distinguished Fellow (UWA).
The Club's overall management is vested in the Council. Each branch and special interest group has its own chair and committee.
For More Information and Contact Details:
WA Naturalists' Club (Inc) Location