Implementation of Bush Forever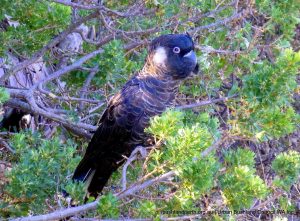 Bush Forever was planned to be fully implemented in ten years by the year 2010.
Initially, a Bush Forever Office was established in the Ministry for Planning as lead agency, with 4 dedicated full time officers, including an Ecologist, to coordinate implementation and activities of key government agencies in liaison with an inter-agency coordinating group.  In addition, an inter-agency technical working group provided scientific and technical advice.
There was also an Urban Bushland Advisory Group (UBAG), on which the UBC was represented, established for an initial period of 3 years.
The implementation process started and continued for a few years with great energy and achievement.  But then the process slowed.
While the Planning Ministry in conjunction with the WA Planning Commission (WAPC) staff remains the lead agency for implementation, the separate Bush Forever Office was dissolved into the Department of Planning with less than one officer time, and the technical working group and UBAG no longer exist.
Bush Forever site acquisition is funded by the Metropolitan Region Improvement Fund (MRIF) which is administered by the WAPC.  An initial allocation of $100 million was made for site acquisitions and initial works –  which were planned to be completed by the year 2010.  Many but not all Bush Forever sites were rezoned in the Metropolitan Region Scheme to Parks and Recreation (P&R) reservation.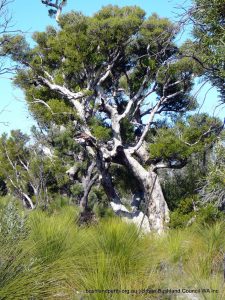 While many freehold Bush Forever sites have been acquired by the WAPC, they have generally not been ceded to the Crown and transferred under the Land Administration Act to 'A' class reserve status for the purpose of nature conservation and passive recreation only.  Nonetheless, initial capital works and on-ground management to establish sites as conservation reserves has not taken place for many sites, despite the fact that ample funds are available in the Metropolitan Region Improvement Fund.  In addition, sites have not been transferred and allocated to a suitable land manager.
On the positive side, sites such as Harrisdale Swamp has been fully acquired and set up by WAPC staff with fencing and other capital works completed together with revegetation of its disturbed section.
In another example, the Lowlands Bush Forever site has been acquired and has been transferred to 'A' class reserve status for conservation and is being managed by Parks and Wildlife.  As at May 2016, 80 Bush Forever Areas or parts of Areas were owned by the WAPC and a further 122 Bush Forever Areas or parts of Areas were managed by Local Government.
There is still much work to be done to revest sites and allocate conservation land managers to each Bush Forever Area; for Local Government Authorities to update and complete their Local Biodiversity Strategies and Local Plans; and to identify, protect and restore ecological linkages and Greenways as local developments continue.
Download the Bush Forever priorities here.