Bearded Oat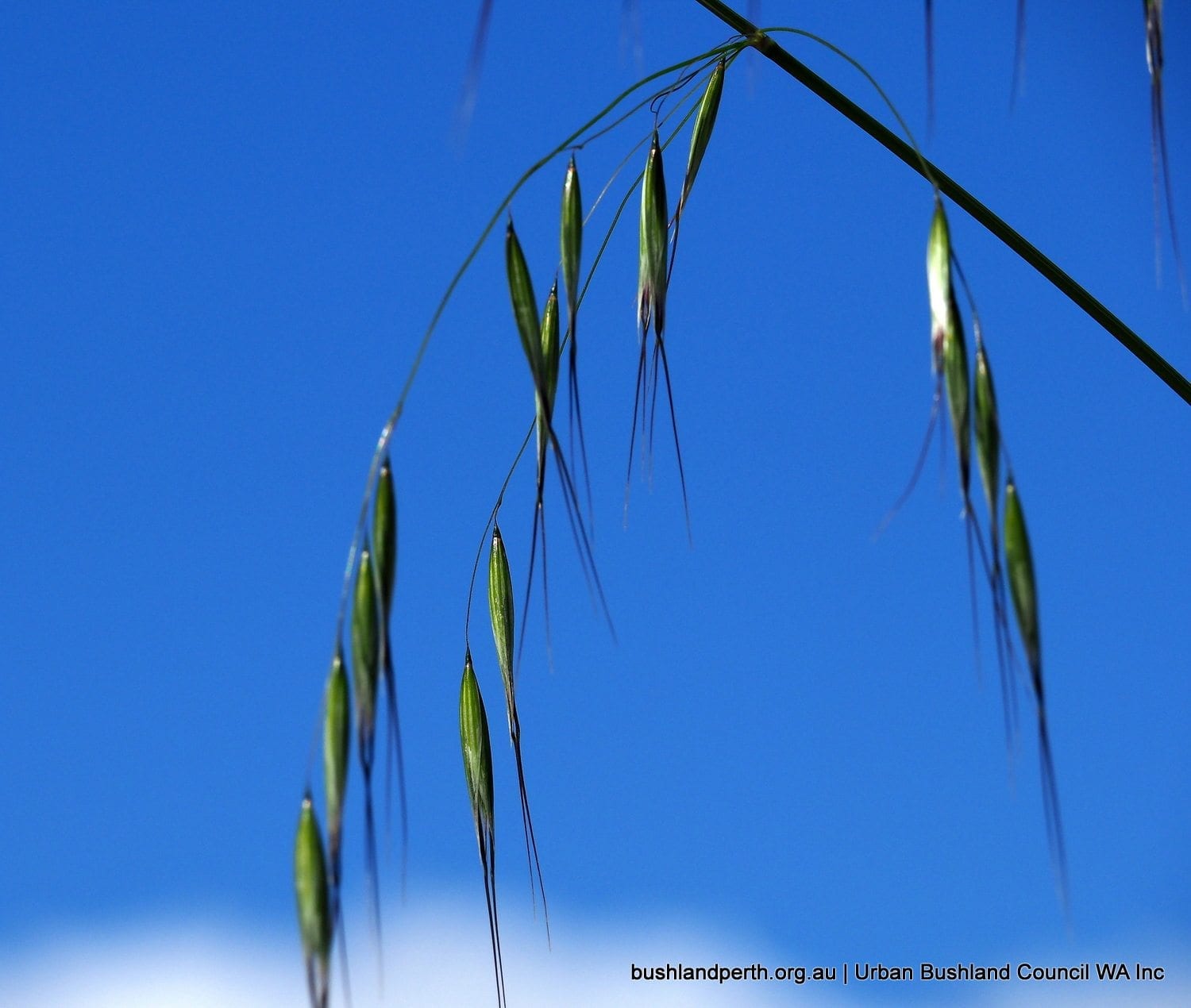 Common name
Bearded Oat
Scientific Name
Avena barbata
Type of plant
Grasses (Family Poaceae)
About this weed
There are a number of the Avena species (oats) in urban bushland and the South-West Province. The Bearded Oat is the most common in urban bushland whilst the Wild Oat is more common in crops. These Mediterranean annuals can grow to well over 1 m tall and become a major fire hazard if not removed.
Description
An erect annual grass-like plant growing to between 0.3-1m high.
Impact on Bushland
Bearded Oats are able to out compete native grasses and they form an extensive, fibrous root systems. They increase the fuel load in bushland they can increase fire frequencies. Reportedly it needs disturbance to establish but are capable of adapting to environmental conditions, such as different water and light availability, higher mean temperatures and altitude. They self pollinate and produce prolific seed. Buried seed often remains dormant until exposed by cultivation or other disturbance. Predominantly the weed germinates after onset of autumn rains an herbicide resistance has been recorded.
Location
Found in a variety of soils across the South-West Province.
Priority for removal
High: major threat to the conservation values of Banksia woodlands.
Management (hand)
Hand pull before seeds develop.
Management (herbicide)
Spray at 3-5 leaf stage with Fusilade Forte at 16 ml/10 L + wetting agent or for generic fluazifop-p (212g/L active ingredient) 10mL/10L or 0.5L/ha + wetting agent. Repeat over the following 2 years. Aim to prevent seed production. Read the manufacturers' labels and material safety data sheets before using herbicides. Optimal treatment from July to October.
Flowering month/s
September, October, November
Flower colour/s
Green
Information source
https://florabase.dpaw.wa.gov.au/browse/profile/233
Additional information
https://florabase.dpaw.wa.gov.au/weeds/swanweeds
Hussey, B.M.J., Keighery, G.J., Dodd, J., Lloyd, S.G. and Cousens, R.D. (2007) Western weeds. A guide to the weeds of Western Australia, Second Edition, The Weeds Society of Western Australia, Victoria Park, Western Australia.
Bearded Oat images