Bushy Starwort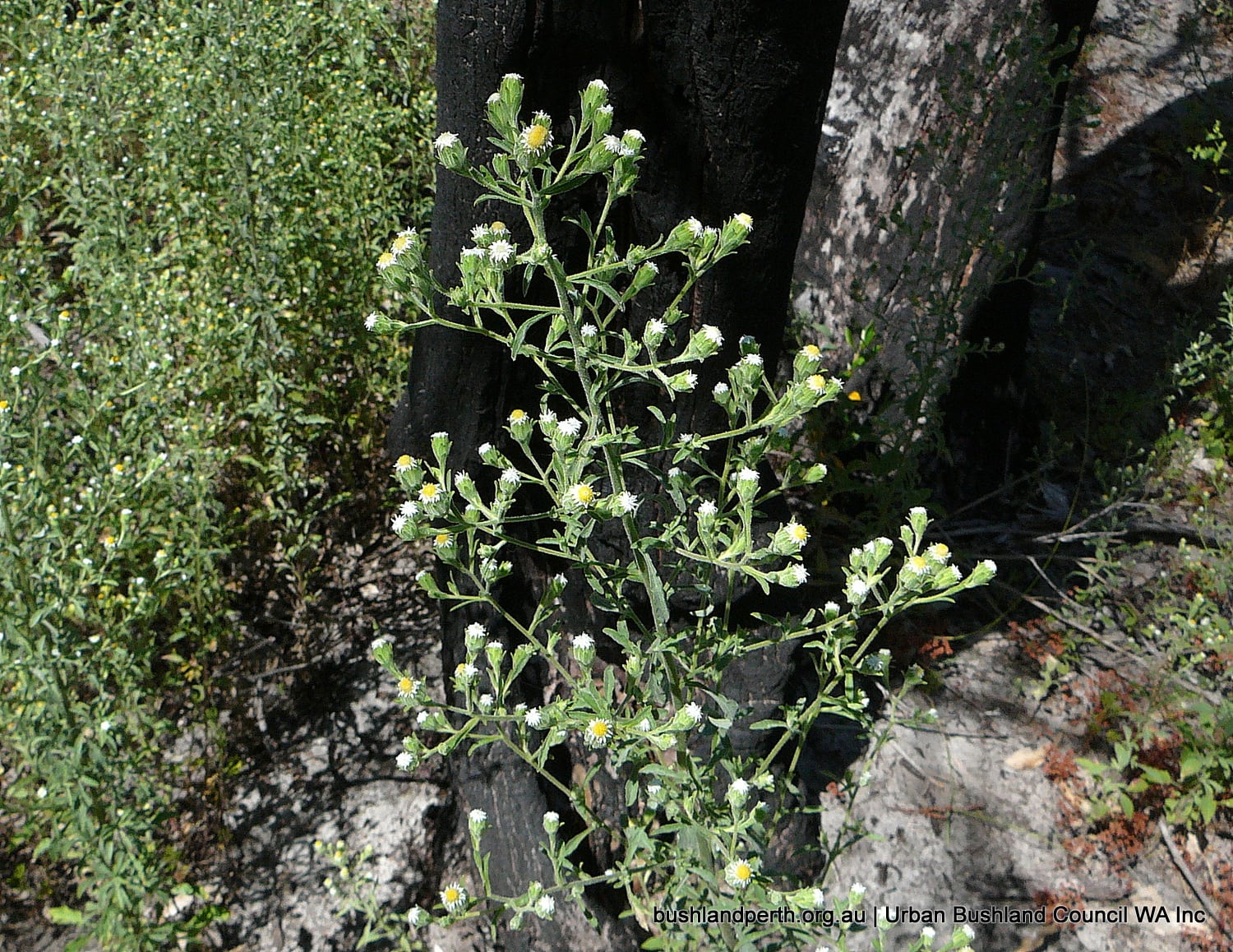 Common name
Bushy Starwort
Scientific Name
Symphyotrichum squamatum
Type of plant
Daisies & Thistles (Family Asteraceae)
About this weed
This summer flowering annual or short lived perennial can grow to 1.5 metres tall usually in wetlands, road drains and other wetter areas.  It has small white flowers or yellow flowers and can form dense clusters in some open areas. Originally from South America but now also naturalised in Europe, the Mediterranean Region, the United States and Central America.
Description
Bushy Starwort is a slender, erect annual weed growing to about 2 m in height mostly in summer. May also be biennial or short-lived perennial. Seeds are dispersed by wind.
Impact on Bushland
Not available.
Location
Scattered throughout West Australia but more common in South-West Province. Likes loamy soils, peaty sand, deep white sand, granite, laterite, basalt. Also found on banks of creeks, rivers & swamps, in winter- wet sites, coastal plains and road verges. This weed like to colonise disturbed wetlands. Is also an indicator for sites with high salinity and low or moderate waterlogging.
Priority for removal
Medium: best removed by hand as it competes with native vegetation.
Management (hand)
Hand remove isolated plants before seed set. Best done in December, January and February.
Management (herbicide)
Not available.
Flowering month/s
February, March, April, May, June, July, August
Flower colour/s
Yellow, White, Cream
Information source
https://florabase.dpaw.wa.gov.au/browse/profile/25902
Additional information
https://florabase.dpaw.wa.gov.au/weeds/swanweeds/
Bushy Starwort images