Common Centaury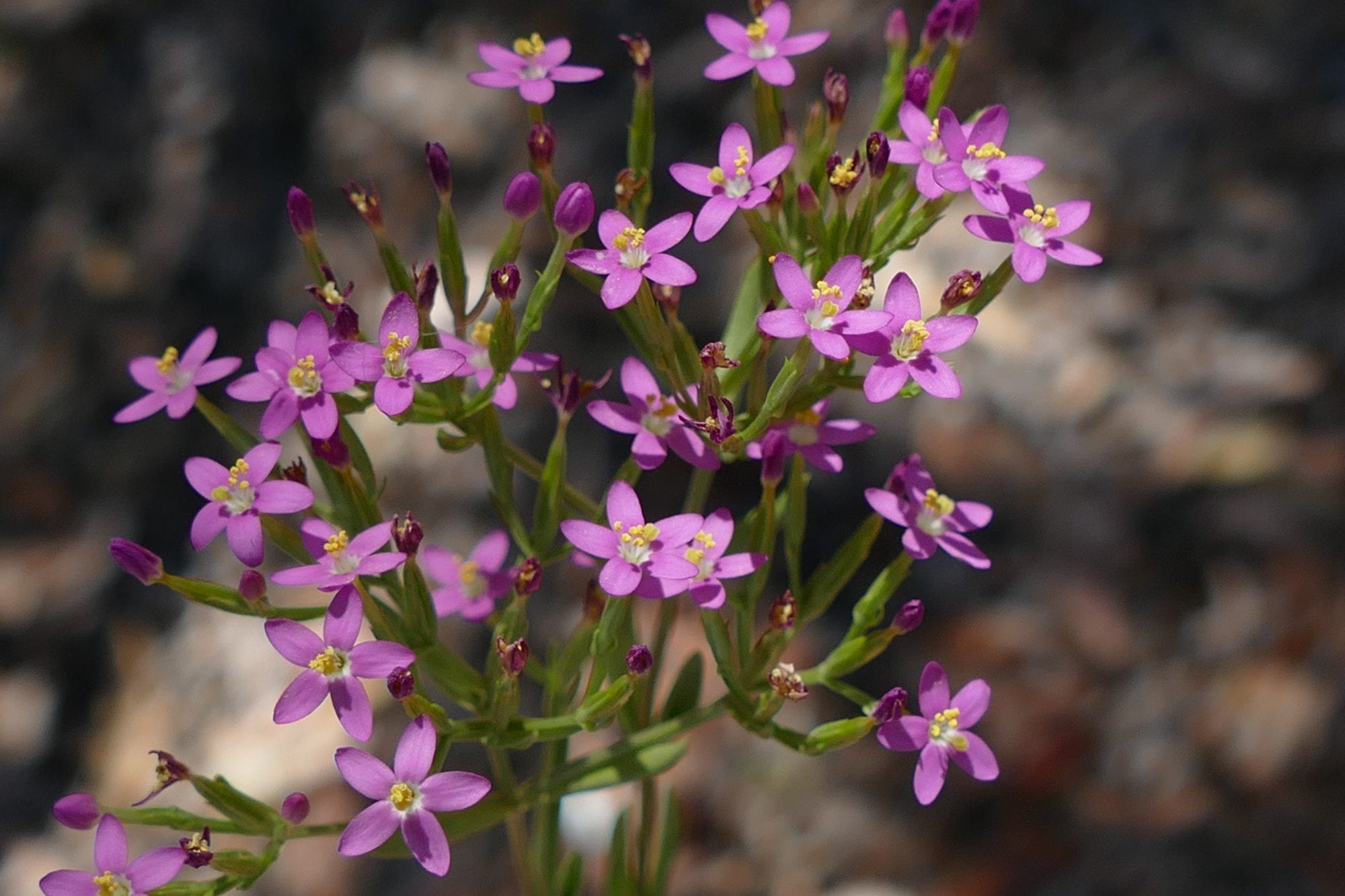 Common name
Common Centaury
Scientific Name
Centaurium erythraea
Type of plant
Uncategorised
About this weed
In Western Australia there are two native species of Centaurium and seven naturalised species. The species are difficult to tell apart and further study is needed. All have pink or red-pink flowers except C. maritimum which has yellow flowers.
Description
Common Centaurium is a biennial or annual herb growing between 0.05 and 0.5 m high. It produces many simple pink or red-pink flowers over summer that are held erect on more or less branched hairless stalks. How it was introduced is not documented but may have been used as a garden plant.
Impact on Bushland
Not available.
Location
Often seen in damp habitats of the South-West Province.It has been recorded from Meekatharra to Balladonia.
Priority for removal
Unknown:
Management (hand)
Not available.
Management (herbicide)
Not available.
Flowering month/s
January, February, March, April, October, November, December
Flower colour/s
Red, Pink
Information source
https://florabase.dpaw.wa.gov.au/browse/profile/6539
Additional information
https://florabase.dpaw.wa.gov.au/weeds/swanweeds/
Hussey, B.M.J., Keighery, G.J., Dodd, J., Lloyd, S.G. and Cousens, R.D. (2007) Western weeds. A guide to the weeds of Western Australia, Second Edition, The Weeds Society of Western Australia, Victoria Park, Western Australia.
Common Centaury images