Common Storksbill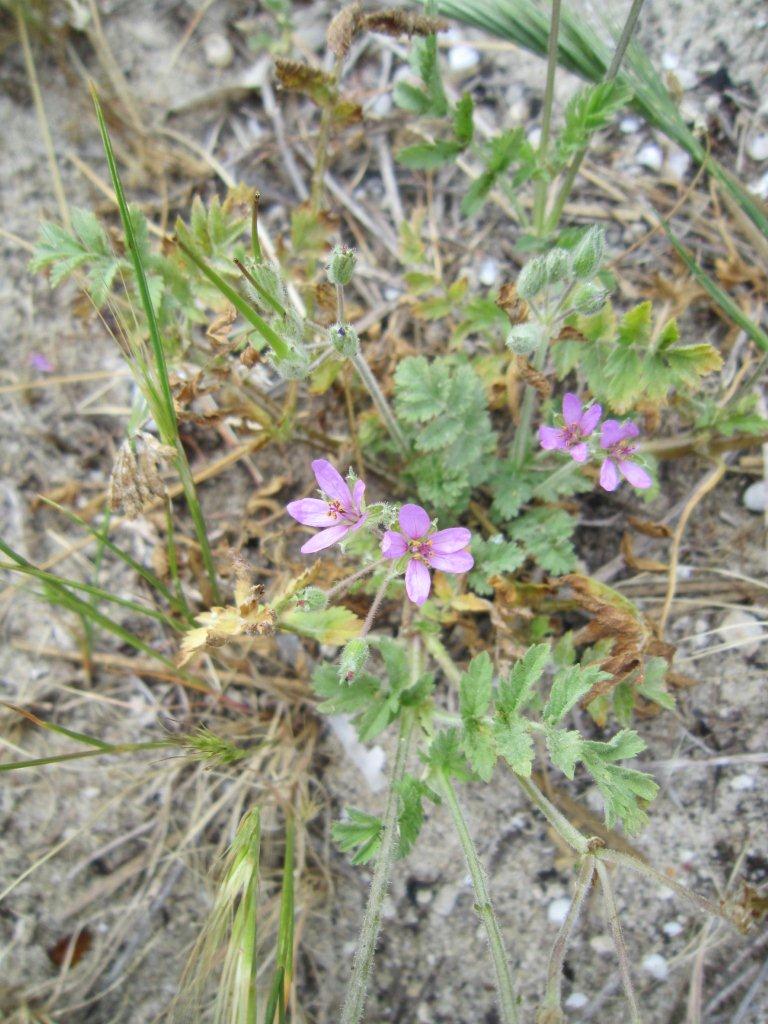 Common name
Common Storksbill
Scientific Name
Erodium cicutarium 
Type of plant
Uncategorised
About this weed
The Common Storksbill is part of the Geraniaceae Family and was originally a native of the Mediterranean Region. It may have been introduced with seed crops. Although this species is a weed there are native species of the Genus Erodium in WA. It is easily identified by the 3-4.5 cm beak on ripe fruit.
Description
Common Storksbill is a low decumbent, ascending or erect annual or biennial growing to 0.2 m high. It has pinnately lobed leaves cut to the midvein and bears pink and white flowers during late autumn to spring. The ripe fruit has a long beak.
Impact on Bushland
Not available.
Location
The plant is more a weed of crops and pastures, however it is now quite widely spread along roadsides and in bushland and waste lands across the Eremaean and South-West Province.
Priority for removal
Unknown:
Management (hand)
Not available.
Management (herbicide)
Not available.
Flowering month/s
May, June, August, September, October
Flower colour/s
Pink, White
Information source
https://florabase.dpaw.wa.gov.au/browse/profile/4333
Additional information
https://florabase.dpaw.wa.gov.au/weeds/swanweeds/
Hussey, B.M.J., Keighery, G.J., Dodd, J., Lloyd, S.G. and Cousens, R.D. (2007) Western weeds. A guide to the weeds of Western Australia, Second Edition, The Weeds Society of Western Australia, Victoria Park, Western Australia.
Common Storksbill images