Euphorbia maculata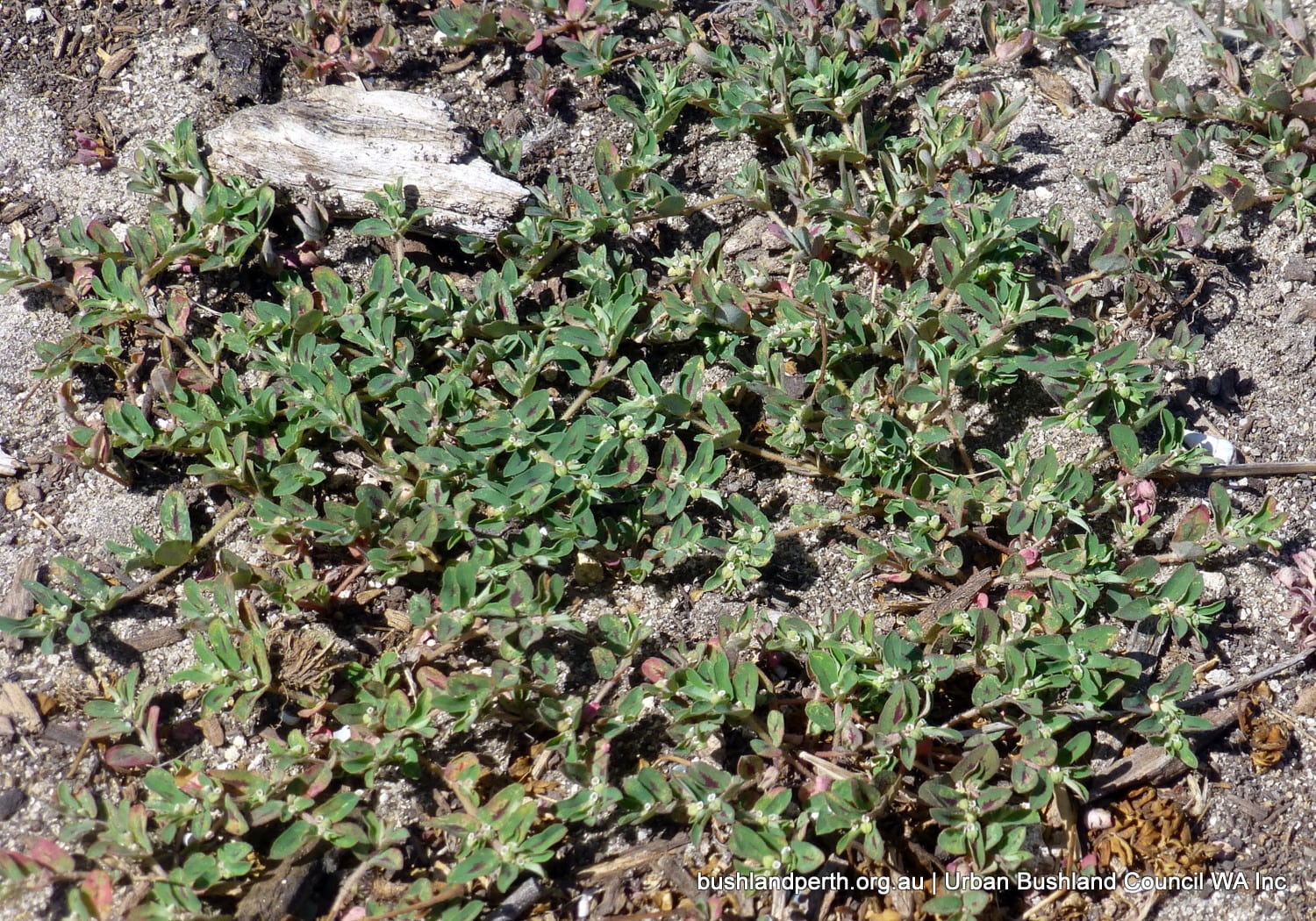 Scientific Name
Euphorbia maculata
Type of plant
Uncategorised
About this weed
This prostrate weed  is common in urban bushland if much of the lower natural ground cover has been removed.  It is a native of North America.
Description
Euphorbia maculata is a very low, prostrate annual growing to only 0.01 m high and 0.2 m wide.
Impact on Bushland
Not available and is often ignored but can become quite widespread if not removed.
Location
Found in grey sand, sandy and laterite soils on the coastal plains, road verges, as a weed of gardens, paddocks and waste places near river across the South West. It likes a sunny position.
Priority for removal
Unknown:
Management (hand)
Not available.
Management (herbicide)
Not available.
Flowering month/s
November, December
Flower colour/s
Red
Information source
https://florabase.dpaw.wa.gov.au/browse/profile/29940
Additional information
https://florabase.dpaw.wa.gov.au/weeds/swanweeds/
https://en.wikipedia.org/wiki/Euphorbia_maculata
Euphorbia maculata images