Fourleaf Allseed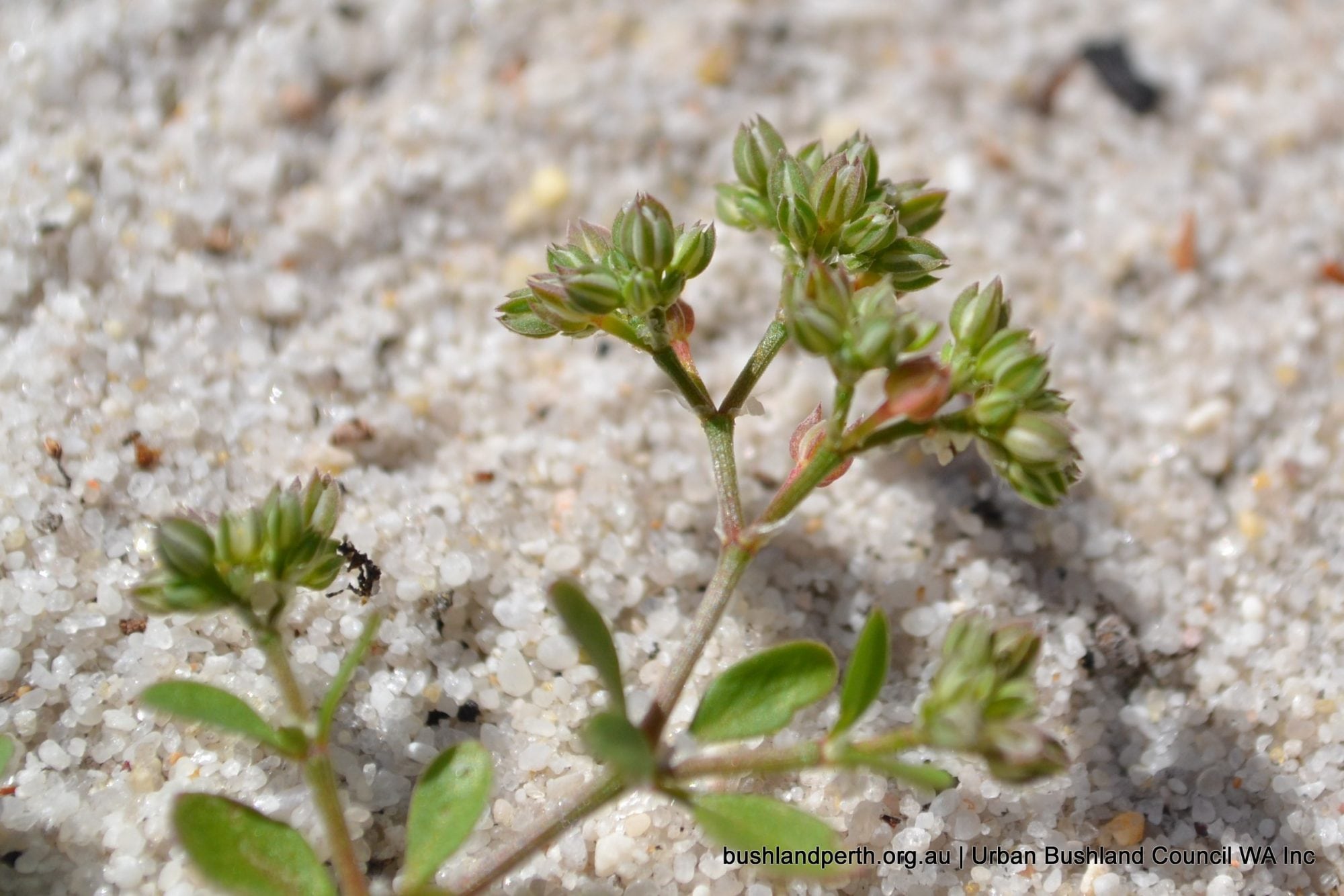 Common name
Fourleaf Allseed
Scientific Name
Polycarpon tetraphyllum
Type of plant
Uncategorised
About this weed
This widespread weed is found in gardens, limestone areas and Tuart woodlands from Exmouth to Bunbury.  It is a native to Europe and probably introduced with other plants by early settlers.
Description
As an small, hairless annual herb it can have either an erect or spreading or prostrate form. It has dark green ovate leaves and produces inconspicuous flowers in terminal clusters in spring.
Impact on Bushland
Not available.
Location
Found scattered across the Eremaean and South-West Provinces in sandy soils.
Priority for removal
Medium: If left mayspread over bushland and impact on ecological processes and plant communities.
Management (hand)
Not available.
Management (herbicide)
Not available.
Flowering month/s
January, July, September, October, November, December
Flower colour/s
Green, Red, White
Information source
https://florabase.dpaw.wa.gov.au/browse/profile/2905
Additional information
https://florabase.dpaw.wa.gov.au/weeds/swanweeds/
Hussey, B.M.J., Keighery, G.J., Dodd, J., Lloyd, S.G. and Cousens, R.D. (2007) Western weeds. A guide to the weeds of Western Australia, Second Edition, The Weeds Society of Western Australia, Victoria Park, Western Australia.
Fourleaf Allseed images