Spiny Rush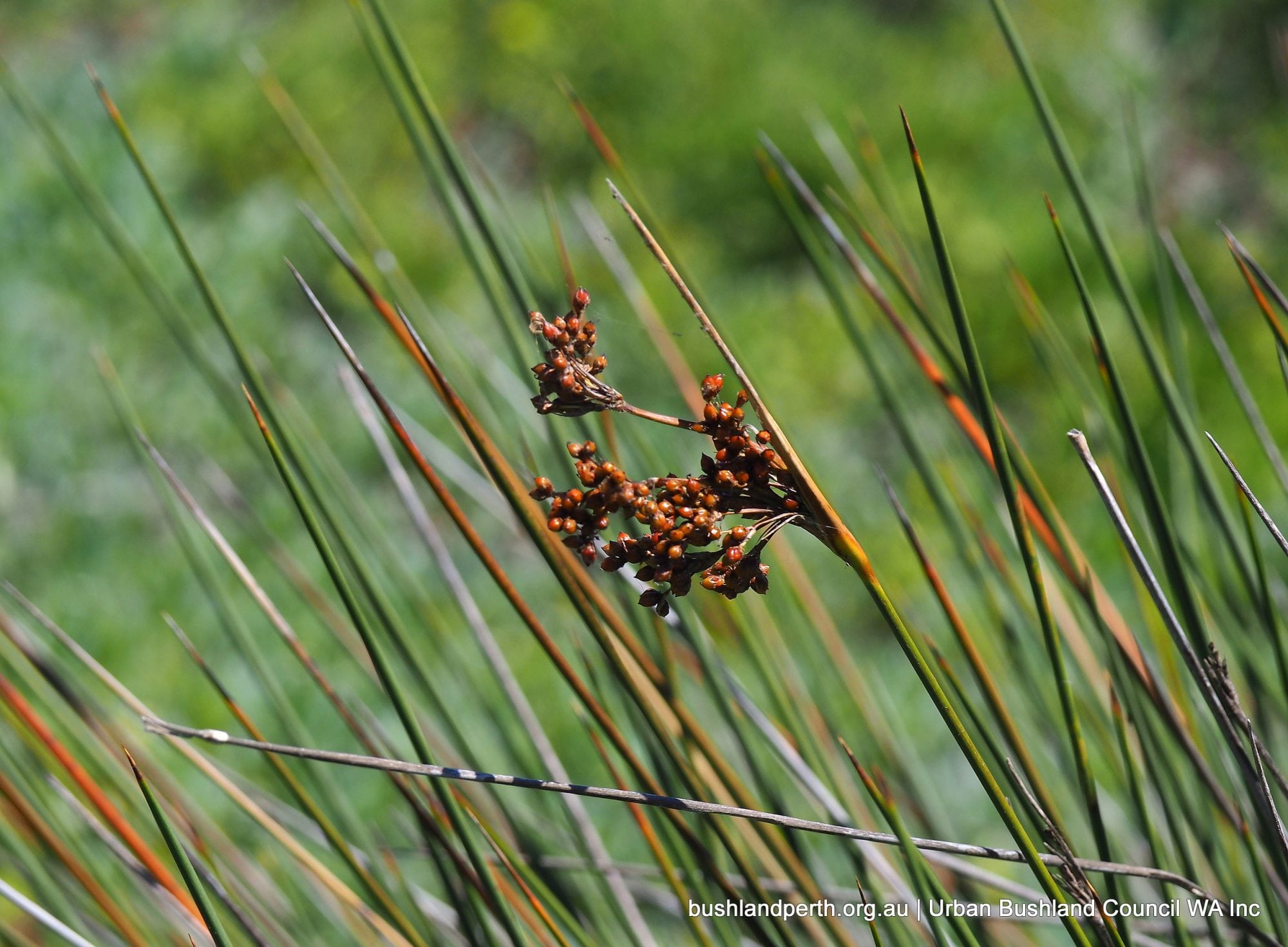 Common name
Spiny Rush
Scientific Name
Juncus acutus
Type of plant
Uncategorised
About this weed
This rush is often found in saline conditions and is a particular problem at the Rockingham Lakes Regional Park and in saline paddocks throughout the Wheatbelt.  It was originally a native of Europe, the Mediterranean, south-west Asia, southern and northern Africa and North and South America but there isn't documents as to how it came to Australia.
Description
Spiny Rush is a perennial sedge/rush growing to 1.5 metres that primarily reproduces by seed but can also reproduce by crown fragments. It produces brown flowers that grow in a cluster at the end of the stem. Reproduction is primarily be seed but can be by crown fragments. There have also been inappropriate or inadvertent plantings.
The seedbank persists in the soil and seeds have remained viable in the laboratory conditions for 4 years but thought to be much shorter in the field. Seed has high germination rates in light , however no germination occurs in the dark. It has 100% germination in freshwater, however this decreases with higher salinity, although ungerminated seeds are not damaged by salt or periods immersed in salt water. Rhizomes are able to resprout after fire. This weed has has allelopathic anti-aglae compounds. It is tolerant of water logging (occurs along waterways), moderate salinity and drought. It can also be damaging to stock and humans.
Impact on Bushland
Where established it can replace the native rush Juncus kraussii particularly in areas that receive regular freshwater input. Similarly, periods of heavy rainfall, which reduce soil salinity, may help colonisation of new areas. This is a particularly nasty weed that should be eliminated where ever possible.
It has naturalised in other Australian states and New Zealand and establishes in disturbed natural ecosystems such as riparian vegetation and wetland areas. Once established it completely covers an area and eliminates all other vegetation, making areas impenetrable to stock and humans because of the sharp spines. The flow of water is also restricted causing flooding. Spiny Rush also provides a harbour for introduced fauna, particularly rabbits.
Location
Found in the South-West Province in saline lakes, creeks and soaks. It prefers grey sand, loam or often saline soils although it can also grow in heavy clay soil.
Priority for removal
High: causes acute disruption of ecological processes, dominates and/or significantly alters vegetation structure, composition and function of ecosystems.
Management (hand)
Dig out isolated plants at any time of the year.
Management (herbicide)
Spray 2% Glyphosate + wetting agent in late summer/autumn if surface water is present throughout the rest of the year. In dry conditions apply in spring/early summer. Repeat application six weeks later. Burning plants after they have been stressed by herbicide can increase kill rate. Combination of two or more methods might be the best approach for control. When removing plants, consider possibility of erosion. Read the manufacturers' labels and material safety data sheets before using herbicides. Optimal spraying months are November to March, but occasional spraying can be done in April, May and September.
Flowering month/s
August, September, October, November
Flower colour/s
Green, Brown
Information source
https://florabase.dpaw.wa.gov.au/browse/profile/1175
Hussey, B.M.J., Keighery, G.J., Dodd, J., Lloyd, S.G. and Cousens, R.D. (2007) Western weeds. A guide to the weeds of Western Australia, Second Edition, The Weeds Society of Western Australia, Victoria Park, Western Australia.
Additional information
https://florabase.dpaw.wa.gov.au/weeds/swanweeds/
Spiny Rush images