Digging around in our bushland: what is happening with quenda and their mates?
Thursday 12 July from 18:00 to 20:30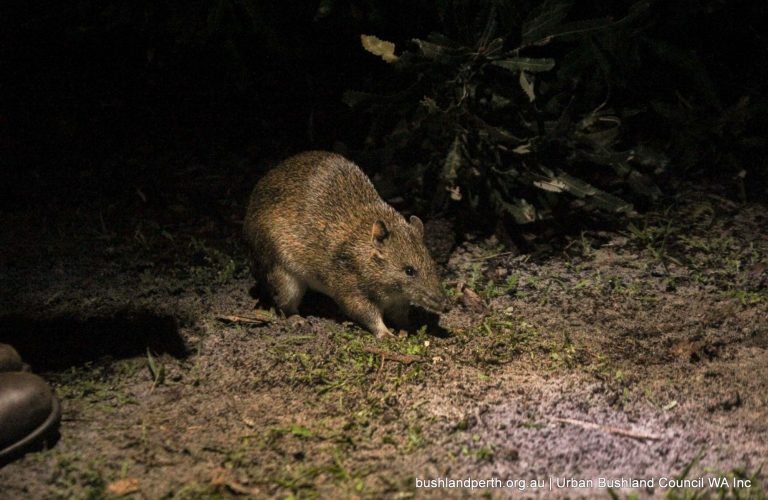 Date: Thursday 12th July 2018
Meet: Meeting Room, City West Lotteries House, Delhi Street West Perth.
Time: 6.00pm for light refreshments. Talk starts at 6.30pm sharp.
How to get there: City West Lotteries House is only 100metres from City West train station on the Fremantle line. Exit to south side of train station onto Delhi Street.
About the speaker: A/Prof Trish Fleming,BSc (Hons) UWA, MSc Murdoch, PhD UWA
Trish is a wildlife biologist.  Her research focuses on translational biology, where improving our understanding of the physiology and behaviour of vertebrates has conservation or welfare implications.  For example, understanding factors such as  habitat requirements or physiological limitations of animals can provide important information for their management and conservation.
(Photocredit – Trish Fleming).