Walk Woodvale Waters, Beenyup Channel
Sunday 11 September from 09:30 to 11:00
Free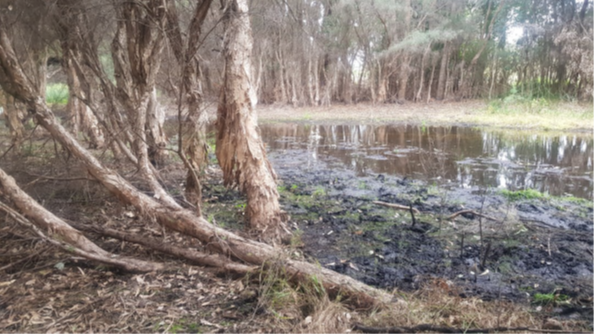 Come and share the joys and vision of a restored Perth treasure. We will be exploring Woodvale Waters and the Beenyup Channel in the Yellagonga Regional Park which feed into the Southern end of Lake Joondalup!
Woodvale Waters and the Beenyup Channel
The wetland system here was a really important place for the Whadjuk Mooro Moort. Bringing back these wetlands to life is bringing culture back to life! Some wildlife remains guarding the remaining bushland.
Europeans settlers thought wetlands meant farming all year round and much has been cleared.  The former chicken farm has been the main contributor to nutrient laden waters which weeds have recruited vigorously along the cleared edges with Typha choking  the wetland.
A newly formed Friends group of two couples started 3 years ago with an idea of giving overworked DBCA staff a hand. That has since turned into grand ideas, a 4 year grant and the Scouts helping plant and monitor the transformation. This volunteer bushcare group have chosen to restore an important linkage and they will be loooking for supporters.
If you look at the NatureLinks Perth map you will see how important this area is for linking areas of native vegetation. The Yellagonga Regional Wetland Park should be a green link to the Swan River via Lake Monger.
Join Us
Please register below (keep scrolling to the bottom of the page). Meet us on Streeton Promenade, close to Olsen Ct from 9:15 am. Wear suitable covered shoes and bring your own water bottle if needed. Bring some morning tea for a chat afterwards.
Share this