Linking spaces to save species
Wednesday 29 June from 18:30 to 20:00
Free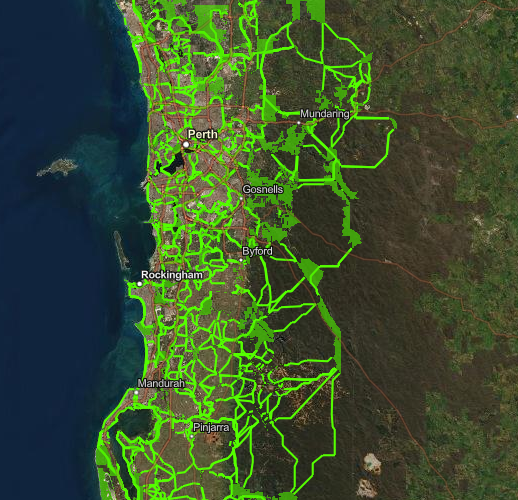 Loss, fragmentation and degradation of habitat are recognised as one of 6 main threats to our biodiversity. So linking spaces saves species.  Come along and find out about what's new with NatureLink Perth.
The team at NatureLink Perth have carried out huge amounts of work researching the most cost effect ecological linkages to save species and ecosystems. Now they have created an interactive platform to enable you to engage with NatureLinks near you, to make them stronger and help sustain our biodiversity.
Learn how to use this tool to see how your patch links to others. This could help with your bush regeneration and advocacy strategies.
This research gives bushcare groups the science to contest developers and give your council direction to take action to strengthen these ecological linkages.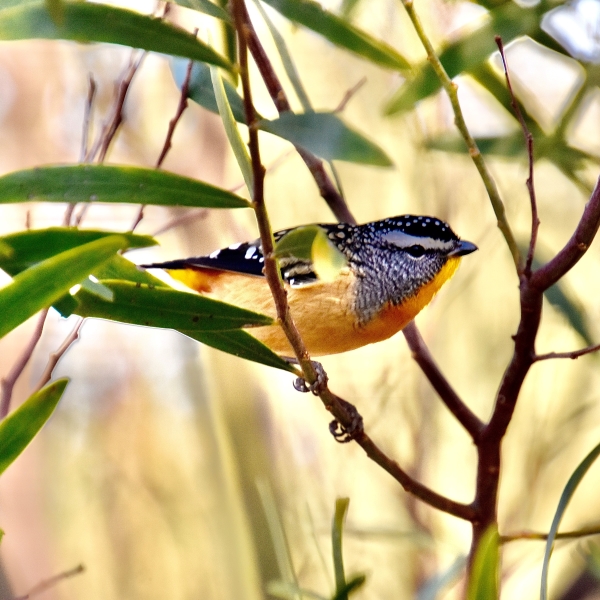 For example, long undisturbed Underwood Avenue Bushland provides essential connectivity from Kings Park to Bold Park.  And this bushland still has bird species thought to be lost to urban Perth.
Marg Owen has captured photos in there of Red Capped Robin, Spotted Pardalote, Mistletoe Bird, Western Spinebill and the Striated Pardalote.  These little birds keep the bushland ecosystem healthy.
Meet our speaker
Come and listen to Jane Chambers from NatureLink Perth and Murdoch University and learn a new way of thinking about urban biodiversity. Find out how we can all be part of something bigger and better for our flora and fauna.
Dr Jane Chambers is a Senior Lecturer in Aquatic Ecology at Murdoch University and her research interests focus on wetlands, rivers and estuaries, primarily in the areas of ecosystem processes, management and restoration.
Join Us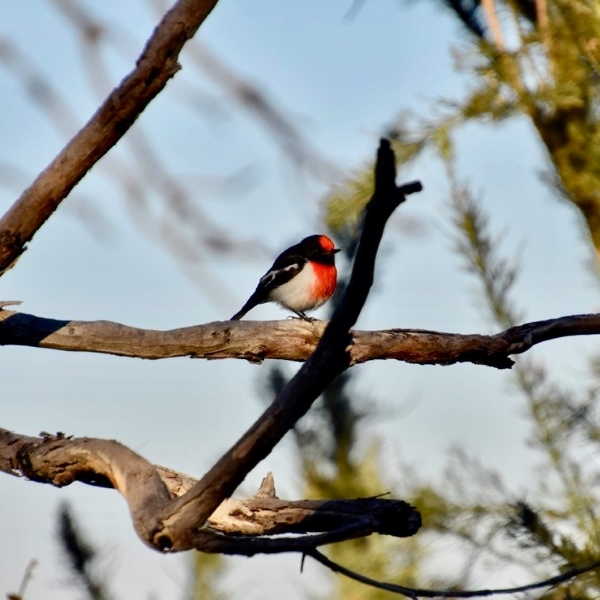 Join us in the Conference Room at City West Lotteries House from 6:00 pm for refreshments.
Covid-19 Information:  We will be complying with the relevant public health orders. So please let us know that you are coming along.  You can either RSVP at the bottom of this page (keep scrolling) or else email ubc@bushlandperth.org.au.  If you do not feel well on the day, please do not attend.
Available online: If you can't make it to West Perth, you can join us online via Zoom. Please email ubc@bushlandperth.org.au to request the Zoom link.
Photos by Marg Owen.
Share this