Protecting our bushland
Thursday 8 April from 18:00 to 20:00
Free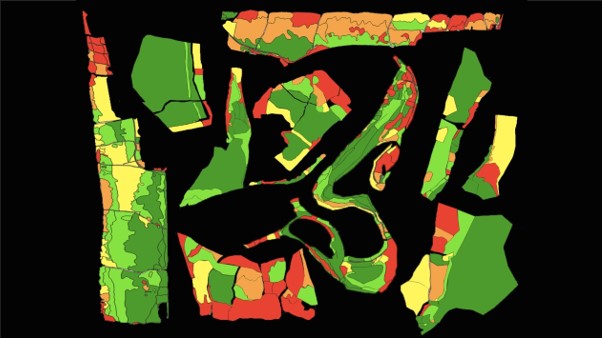 This year UBC's theme is protecting our bushland from threats whether they are weeds, feral animals, fire, or incursions from developers.  Accordingly we have asked Judy Fisher to talk about the ways that Member Groups can protect and enhance biodiversity through on ground work. How the latest approach to saving worldwide biodiversity can save Perth bushland.
The latest approach
Judy will share with you the most up to date knowledge and approaches on protecting and conserving biodiversity to assist protecting your local places.  This expert knowledge is directing thinking and positive decision making around the globe.  As well as the latest IPBES knowledge on biodiversity we will discuss how the IUCN CEM Ecosystems and Invasive Species approach to developing management plans, through establishing baseline biodiversity data knowledge bases, brings understandings of the ecological and economic effectiveness of restoration over time.
This knowledge is increasing investment in restoration in urban reserves. Learn about case studies from 30 urban reserves. This work can aid UBC Member Groups to continue to conserve and protect urban bushland.
Dr Judy Fisher
Judy is the Director and Principal Socio-ecologist of Fisher Research Pty Ltd, and consults with organisations in Australia, Asia and Europe. She is Adjunct Associate Professor with the UWA Institute of Agriculture. She has also been elected to the Intergovernmental Science-Policy Platform on Biodiversity and Ecosystem Services (IPBES), Multidisciplinary Expert Panel composed of 5 representatives from each United Nations Region. IPBES is hugely influential globally and setting direction for the protection and conservation of the planet's biodiversity and is the sister organisation to the IPCC.
Judy was a member of the Scientific Steering Committee for the recently released (November 2020) IPBES Report on Biodiversity and Pandemics. She has been a Co-ordinating Lead Author for the IPBES Global Assessment on Land Degradation and Restoration Assessment and a Lead Author for the IPBES Assessment on Biodiversity & Ecosystem Services in Asia and the Pacific, with a particular interest in Values and Culture. Additionally, Judy is a member of the IPBES Indigenous and Local Knowledge Task Force. She works with Indigenous peoples in Australia and across the globe. Furthermore, Judy holds a leadership role with the IUCN Commission on Ecosystem Management as Theme leader of the Ecosystems and Invasive Species Thematic Group.
Join Us
Join us from 6 pm for refreshments; talk will start at 6:30 pm.
If you can't make it to West Perth and would like to join us on Zoom, email UBC at ubc@bushlandperth.org.au so that we can send you the link.
Share this