The fire ecology of Banksia woodlands
Tuesday 26 November from 18:00 to 20:00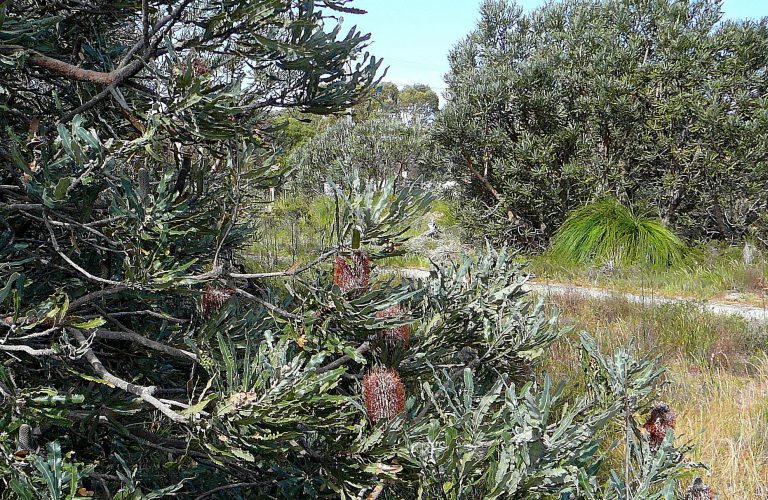 Russell Miller is a PhD candidate, Murdoch University, Kings Park Science and will discuss his research on the fire ecology of Banksia woodlands.
Banksia woodlands have a long association with fire. Over tens of thousands of years, our local plant species have developed strategies not only to tolerate but sometimes benefit from recurrent fire. A fundamental concept in fire ecology is that plants are adapted to certain fire regimes (i.e., frequency, seasonality, and intensity) but if populations experience fire outside of this, they are likely to decline.
For his PhD research, he investigated how native plant populations change with time since fire and under varying fire seasonality to identify species' tolerance of varying fire regimes.
Field surveys revealed post-fire juvenile periods of 1 – 5 years, indicating that populations recover reproductive maturity quickly after fire and even some obligate seeding species may have the capacity to cope with relatively short fire intervals. Surveys also showed that seedling recruitment occurs during the inter-fire period, a phenomenon uncommon in fire-prone ecosystems but not unexpected given our knowledge that canopy seed bank species are weakly serotinous in Banksia woodlands.
Inter-fire recruitment may help buffer populations from decline with the long absence of fire. Russell also conducted a field trial emulating the effects of season of fire and showed that unseasonal fire can substantially reduce seedling recruitment. Poor recruitment from emulated unseasonal fire was the result of low seedling emergence, shortened seedling establishment times, and reduced seed persistence.
Overall, his research extends our understanding of the unique fire ecology of Banksia woodlands and reveals the potential consequences of altered fire regimes.
Share this