Walk-shop: Lower Canning Foreshore
Sunday 12 September from 09:00 to 11:00
Free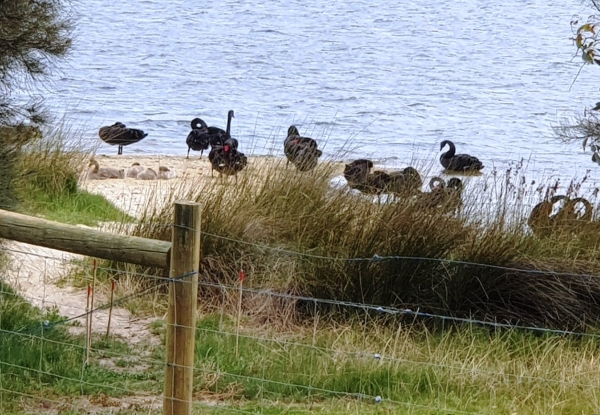 Come along and visit CRREPA's patch along the Lower Canning River.
Find out how CRREPA (short for Canning River Residents Environment Protection Assoc.) collaboratively manage the threats on Lower Canning Foreshore & design a living stream.
We will start away from the river at a main drain that flows to our patch and has been modified into an amazing LIVING STREAM in Nurdi Park. A collaborative project managed by the City of Canning and SERCUL with funding courtesy of your taxes – thank you! We will then drive to the Canning River, carpool, leapfrog along and finish where the Nurdi Park Living Stream joins our patch at Grecian's Spit! Directions below.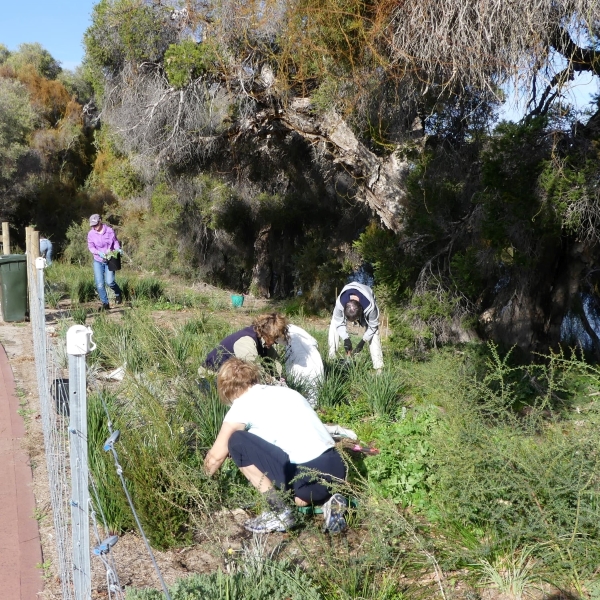 Who are CRREPA?
CRREPA is a local community-based, not-for-profit, voluntary organisation. They work to protect and restore the health, diversity and productivity of the Canning River, in particular the Yagan Wetland Reserve and the Rossmoyne/Shelley foreshores. The group formed in May 1994 by Canning residents concerned by the degradation of the Canning River and Yagan Wetland Reserve. Since that time they have been restoring and conserving the unique lower Canning and Bullcreek riverine environment for present and future generations to enjoy. CRREPA's focus area are the Rossmoyne/Shelley foreshores, Yagan Wetland Reserve, and the Bullcreek inlet within the City of Canning. They work with state and local government agencies as well as with local schools and organisations.
In their patch you can find a variety of Swan Coastal Plain habitats including Melaleuca and flooded gum flats, reed beds and areas of open water. Importantly, they support a variety of water birds and invertebrates. In addition, they provide an attractive and interesting urban experience for the local community. Together with the Canning River Regional Park, it links to the upper Canning and creates an important corridor for wildlife.
Check out their Facebook page here
How to get there
Meet us at NURDI PARK (Living Stream), Nurdi Way, RIVERTON. Put 16 Nurdi Way into your mapping app and that will bring you to the park. After that, we will drive to Canning River Foreshore and re-group opposite 53 Riverton Drive, ROSSMOYNE. From here, we will carpool and leapfrog up the river checking out different sites.
Please bring the usual (water, hat, clothes to suit weather, inquisitiveness) and a cuppa/morning tea to enjoy at the end. This will be at Shelley Beach Park where there are picnic tables, toilets and hopefully dolphins and birds!
Scroll to the bottom of the page to book your free ticket.
Photos from CRREPA's Facebook page. Featured image – Fencing alone will not protect these beautiful cygnets.
Share this