Ellis Brook Valley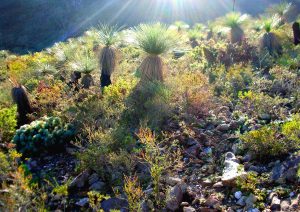 Ellis Brook Valley is located twenty kilometers south east of Perth. It is a large area of natural bushland straddling the Darling Scarp.  The scenery is dramatic with rugged ridges each side of the valley. The 'Sixty Foot Waterfall' plunges from the top of the scarp after winter rains. The spring time wildflowers are diverse and spectacular. A large number of bird species can be found in the valley.
Park history and Values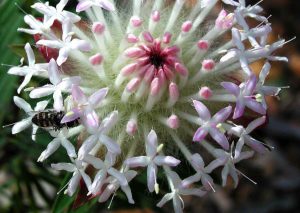 Ellis Brook Valley is part of the Banyowla Regional Park. The name Banyowla (pronounced ban-yow-la), recognises Banyowla, a Nyoongar elder at the time of colonial settlement. The history of Banyowla's people is linked with the name of Captain T.T. Ellis, recognised by the naming of Ellis Brook, which runs through the Valley. Ellis, the Superintendent of Mounted Police, died from injuries sustained in the infamous Pinjarra massacre of 1834, in which Banyowla's people were involved.
Ellis Brook Valley is renowned for the richness of its flora and fauna with: 550 species of flowering plant, nearly 100 species of birds, 9 species of frogs, and 8 species of native animals.
Ellis Brook flows seasonally from about June to October, depending on rainfall. The best time for wildflowers is from August to October, but a visit at any time of the year will reward the keen observer.
Bushland Appreciation
Ellis Brook Valley has four great short walks ranging from easy to only moderately difficult: The Sixty Foot Falls trail, the Blue Wren ramble, the Eagle View trail, and the Easy Walk trail.
Links
Source of Information
The material presented here is sourced from City of Gosnells Ellis Brook Valley Information Brochure.
Images are courtesy of Friends of Ellis Brook Valley.
Ellis Brook Valley Gallery
Ellis Brook Valley Location