Jirdarup Bushland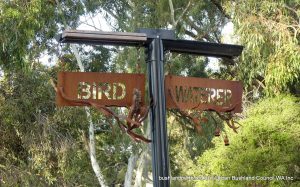 Jirdarup Bushland Reserve is an approximate 9 hectare area of remnant bushland, located in the Town of Victoria Park, approximately 3 kilometres (km) east of Perth. It is an excellent example of substantially intact bushland located surprisingly close to the CBD, holding strong ecological values.
In 2015, the area incorporating the Reserve, George Street Reserve and the Kent Street Sand Pit were merged into one area by the Town of Victoria Park, called the Jirdarup Bushland Precinct – Jirdarup means 'Place of Birds'.
Kensington Bushland provides an example of an intact Banksia woodland that the Jirdarup Bushland Precinct revegetation structure and diversity can be modelled against.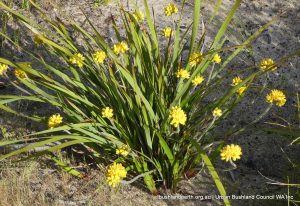 The Reserve and part of the adjoining Kent Street Sand Pit have been recognised as regionally significant by being designated as Bush Forever Site 48.  The Reserve is used for passive recreation such as walking, dog exercise and bike riding, and provides an opportunity for bushland appreciation and education for nearby schools
Jirdarup Bushland lies within the Perth subregion of the Swan Coastal Plain bioregion, which comprises Banksia-Jarrah-Marri woodland on sandy soils. The eastern sectionis dominated by Jarrah woodland.  Casuarina obesa (Sheoak), Corymbia calophylla (Marri) woodlands and Melaleuca shrublands, are only found extensively in the southern section.
Previous surveys, anecdotal sightings and seed collection records have recorded 207 flora species as occurring within the Reserve. More than sixty species of birds have been sighted.
The Friends of Jirdarup Bushland look after this place.
Source of information: Kensington Bushland Management Plan. Download.
Jirdarup Bushland Gallery
Jirdarup Bushland Location