Our Fantastic Bushland Birds
Perth's suburbs and 'near metro' offer great nature observation opportunities. Even small bushland remnants hold good birding. The information here will guide any visitor to a greater appreciation of Perth's natural treasures.
Where to Find Them…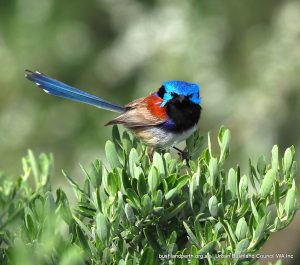 The birds illustrated below were all photographed at local Perth area wetland reserves.
Visits to the following Urban Treasures will pay dividends in any season: Baigup Wetlands,   Yanchep National Park, Yellagonga Regional Park, Beeliar Regional Park wetlands and lakes, Creery Wetland, Bold Park, Iluka Foreshore Reserve, Bungendore Park.
Go to the Urban Treasures lead page for more great birding destinations.
Interested in unusual metro bird sightings? Then go here.
Birdlife Western Australia organises weekend visits to Perth's birding locations, including some of those noted above. Some of these events are open to the general public. Also available are a series of birding guides, some of which cover Perth's urban locations.
The birds in the Gallery below are randomly displayed to indicate a sample of a wide range of birding locations that are easily accessible. Unless indicated, the images have been contributed by John Baas, who retains copyright.