YOUR VOICE NEEDED NOW ON KEY ISSUES
The Urban Bushland Council has a long history of advocating for the protection of urban bushland. On this page you will find information about current consultation processes and information to assist you in writing your submission.
Our general advice for effective submission writing is to state your position at the start; comment under specific headings and give a strong concluding paragraph. It can also be helpful to personalise your story using one or more of these ideas:
I am/we are active community conservation volunteer/s caring for my/our local bushland [NAME IT].  I am also aware of the importance of ecological linkages between our patches
I have knowledge/understanding about our local environment and the interconnectedness of patches of neighborhood nature
What is important to you…..   ( eg keeping what we still have…)
What are you concerned about…  (eg impacts on hydrology  / removal of bushland with impacts on fauna  (inc insects, reptiles, birds, marsupials)
PUBLIC OPEN SPACE – DUE 22 SEPTEMBER
Draft Operational Policy 2.3: Planning for Public Open Space (POS) – details here 

Public Open Space (POS) provides many essential benefits including enhancing local neighbourhoods, people's lifestyles and improving health outcomes. POS takes many forms and serves a range of functions but are typically identified as a park. The Western Australian Planning Commission is advertising the draft new planning policy on public open space, intended to replace Development Control Policy 2.3 – Public Open Space in Residential Areas.
Public Open Space is also critical for many issues of concern to bushland/ wetlands/ coastal groups including ecological linkages/ greenways and reducing heat island effect. UBC will be making a submission and we encourage you to also send your own comments into the WA Government and remind them why Public Open Space is important for you, your neighbourhood, and the environment. You can find a copy of our Draft submission here.  Remember – submissions close: 22nd September
_______________________________________________________________________________
APPEAL PERIOD OPEN – FOREST MANAGEMENT PLAN – CLOSES 25 SEPTEMBER
The EPA has recommended the proposed Forest Management Plan (FMP) 2024-2033 be approved subject to conditions relating to reporting, as well as the recommendation of an independent scientific review of prescribed burning.  The EPA's report to the Minister for Environment is now open for a three-week public appeal period, closing 25 September 2023. Appeals are lodged at the Appeals Convenor's website via this link.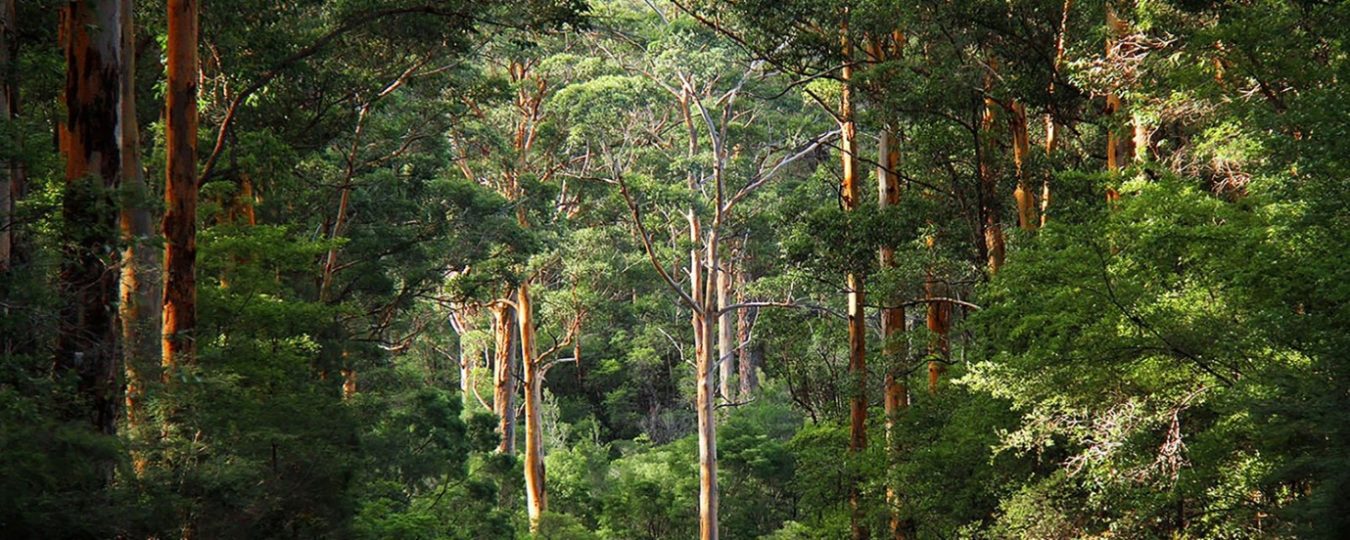 A positive is the recommendation for "An independent review under the Environmental Protection Act 1986 would call on the expertise of independent scientists to consider prescribed burning approaches and implementation". There are however concerns regarding other aspects including the misnomer of 'ecological thinning
The UBC continues to be highly concerned about the proposal to thin any of our natural areas and thin up to 8,000 ha of forest every year – being 1,500 ha more than the average area logged per year over the past 10 years. We are concerned because we believe there will be:
Significant detrimental impacts on plant communities and individual species; fauna communities and individual species; soil compaction; hydrology; surface water; and fungi
Spread of weeds and diseases including Dieback and Marri Canker. It is disturbing that at least 242,100 ha is infested with Dieback and that >40% of southwest flora species are considered vulnerable to Dieback in the FMP area; and
Forests are naturally self-thinning, and this 'imposed thinning' should be allowed to happen. Therefore, thinning should not be permitted. This should be explicit in the FMP.
UBC supports the WA Forest Alliance in its position on ecological thinning. 
_____________________________________________________________
SUBMISSIONS OPEN – ROE 8 / 9 CORRIDOR – DUE 6 OCTOBER
Metropolitan Region Scheme (MRS) Major Amendment 1404/41 Roe 8 Remainder and Roe 9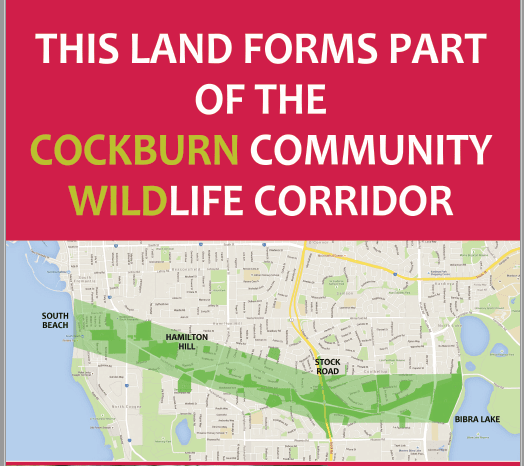 The 'Cockburn Community Wildlife Corridor Inc' (CCWC) continues to support the Roe 8/9 land being developed as a connected green corridor "Wetlands to Waves". This could be created by rezoning all the corridor as Parks & Recreation (P&R) and including it within the Beeliar Regional Park. In addition, the wider community /public understandably believes that the Roe 8/9 Corridor has been conserved for conservation and recreation.
However, the draft MRS includes significant urban infill.  Furthermore, it does not reflect community wishes already submitted during the earlier consultation in January when the UBC joined others and called on the WA government to adopt a visionary approach to the Cockburn Green Corridor that will:
Conserve and protect all existing native vegetation along the corridor, including the areas currently reserved for intersections.
Restore ecosystems along the corridor to create viable ecological connectivity.
Please add your voice via a submission. You can use the SUBMISSION GUIDE produced by the Cockburn Community Wildlife Corridor Inc' (CCWC).  https://tinyurl.com/Save-our-corridor  Keep up to date via their Facebook page
________________________________________________________________
SUBMISSIONS CLOSED – GREATER BRIXTON STREET WETLANDS
Submissions closed on on 28 August, 2023. You can read our dedicated campaign page here.  The UBC final submission is here.
______________________________________________________________
PREVIOUS SUBMISSIONS
You can read our past submissions in our Resources section here.